---
5 Luxury Airport Services Available At Jeddah Like VIP, Fast Track & More
---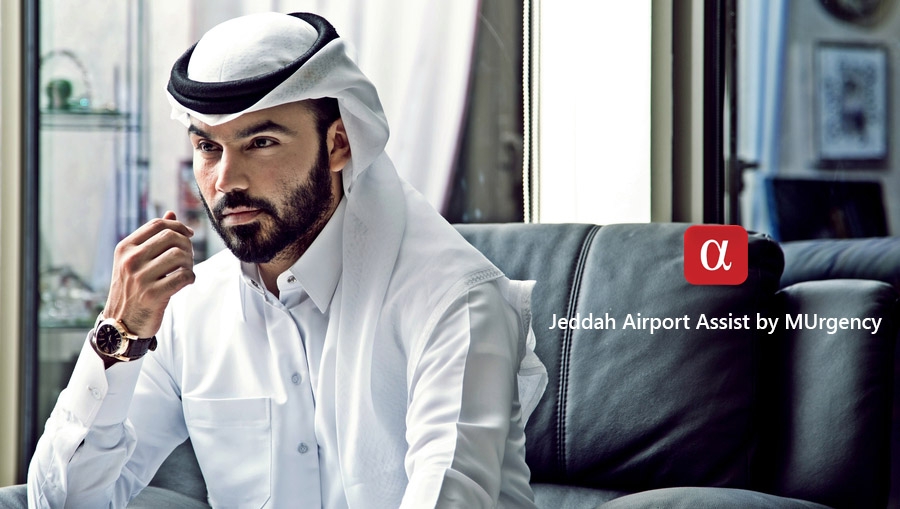 ---
Saudi Arabia is known for its lavish treatments on guests, which extends to passengers passing through the Jeddah airport (JED) or the King Abdulaziz International Airport. The passengers may come from all walks of life such as elderly, first-time fliers, businessmen, celebrities, VIP, diplomats, and children too. The airport authorities want you to feel relaxed and comfortable as you move swiftly and efficiently through the terminal. So, they have come up with VIP services to assist you with your journey that includes end-to-end service, fast track, & more.
Before You Fly
Before you reach Jeddah Airport, note that there are four terminals: North, South, Hajj, and VIP Terminals. Know more about the terminals, airlines operating from Jeddah and all the services available at the airport.
VIP Services At Jeddah Airport
Fast Track: One thing that everyone hates about airports is the long lines at all the airport procedure. We may have instant food, but our patient runs thin when we are waiting in line. However, there is an ideal service to get you ahead of the line. Get priority service by booking fast track service before going to the airport.
Meet & Assist: First-time fliers, elderly, and important guests love this service. A representative will wait with the name board to meet you at the curb, at the meeting point decided within the terminal building or at the passenger bridge if in transfer. He or she will guide you through the terminal, through the procedures, and bid you farewell at your vehicle or airplane seat.
Limousine Service: Do we love a prearranged vehicle that will pick you up and drop you to your destination. Now you can do just this at Jeddah Airport. Book a limousine service and sit back and relax. No hassle, no haggling.
Lounge Access: Traveling drains you out, especially if it is a long distance flight. Even walking through the expanse of the airport is tiring. What is perfect at this moment is a lounge. A place where you can feel at home with the luxuries of a hotel. Jeddah Airport has two lounges and accessible to all passengers.
In the North Terminal, you have the 24 hours First Class Lounge at the airside. The lounge is air conditioned and it is accessible to the disabled. The lounge has fax, internet, telephone, television, newspaper, magazines, and a flight information monitor. The South Terminal has the Al-Fursan Golden Lounge also at the airside.
End-to-End Service: This is a genuinely a service fit for VIP—royals, diplomats, celebrities, and businessmen. The service ensures you are treatment with utmost care, respect, and luxuries. From the doorstep to your seat, you will be treated like royalty. This service includes limousine pick up & drop, personal concierge, fast track, lounge access, porter, and private channel for your transfer.
Redefine how you travel when you are in the land royalties, which dates back decades. Feel royal in the land of Saudi Arabia. Book all these VIP services with Jeddah Airport Assistance by MUrgency.
Liked the article? We would love to know your comments/feedback. Drop in a message, in the comments box below or feel free to get in touch with us at MUAirportAssist@MUrgency.com.
---
---